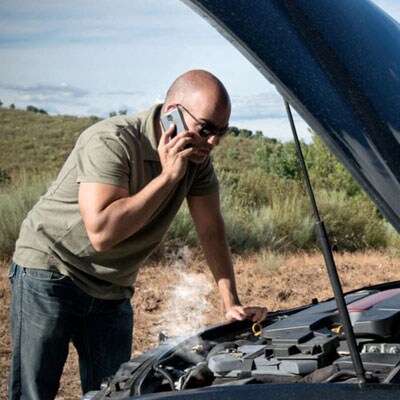 Gain Peace of Mind with an Extended Service Plan for Your Car
Is a Ford Extended Warranty worth it?
Your car is probably the largest purchase you will make other than your home.; If you keep your vehicles beyond 3 years and 36,000 miles an extended care warranty may be for you.  Let's review what they cover and what they cost. 

Ford offers 3 levels of coverage to protect your vehicle: BaseCARE (Good Coverage), ExtraCare (Better Coverage), and PremiumCARE (Best Coverage).
Every Ford Warranty is 100% backed by Ford Motor Company
All repairs are made by Certified Technicians with Ford Authorized Parts. 

0% Interest Free Financing for up to 24 months is now available
Warranties are supported by Ford Dealerships across the United States, Canada and Mexico.
Coverage is 100% Transferable and may increase the resale value of your vehicle
24-Hour Roadside Assistance - no need for AAA
Rental Vehicle Benefits with up to 10 days of coverage when vehicle is kept overnight for a ESP covered repair
No Out of Pocket Expenses for covered repairs. You only pay your deductible.  

 

| | |
| --- | --- |
|    | With a Ford Protect BaseCARE Extended Service Plan, you are protected from unforeseen covered repairs on your vehicle for up to the earlier of 8 years or 150,000 miles. Base Care Coverage includes coverage of 84 vehicle systems that impact the drivability and your vehicle's overall performance. |
| | |
| --- | --- |
|    | Extra Care Coverage includes 113 major engine components, plus all gaskets, seals, and internal engine parts. Only the Premium Care Coverage covers the Power Train Control Module, which monitors the air and fuel mixture to improve performance and fuel economy. |
| | |
| --- | --- |
|    | Premium Care Coverage includes the parts and labor to repair 1000+ of key components including: engine, transmission, steering, brakes, front suspension, electrical and more for up to 8 years and 150,000 miles.  Failure to covered components due to defects in materials and workmanship and normal wear and tear are included. This is the best option covering 1000+ components, especially when you purchase a vehicle with lots of options. |
Service Offerings:
ENGINE
Every Ford Protect Extended Service Plan covers major engine components including all gaskets, seals, and internal engine parts.  However, only the Premium Care plan covers the Power Train Control Module that monitors the air fuel mixture that effects performance and fuel economy. 
Transmission
All plans cover the transmission including transfer case, internal components, gaskets, seals and internal parts.  Only the Premium Care plan covers external items like transmission mounts, cooler lines and linkage. 
Steering
Base Care and Extended Care Service Plans cover most steering components, like the power steering pump, steering gear, and steering linkages.  Premium Care builds on that coverage and includes the steering column and advanced steering components in addition.
Brakes
Base and Extended Care covers basic brake system parts with the exception of friction components.  Extra and Premium Care coverage includes those items as well as more advanced brake elements like the anti-lock brake module and sensors. 
Air Conditioning and Heating
Ford Base Care Coverage includes basic air conditioning components like the compressor, evaporator, and condenser.  Extra Care and Premium Care each add the additional coverage of the automatic temperature control system.
Electrical
All Extended Service Plans include coverage of parts like the alternator, voltage regulator, starter, fuel pump, and wiring harness.  The Premium Care plan also covers covenience items like the power windows, mirrors, door locks and your sunroof.  
High Tech Items
Extra Care Service Plans and Above cover the power seat, windows, locks, instrument panel, compass and thermometer.  While the Premium Care Plan covers factory installed parts like the anti-theft system, GPS, reverse camera, key less entry and hybrid parts with the exception of the battery. 
Emissions
Only the the Premium Care Plan covers all the emissions systems and parts including the control modules, sensors and actuators with the exception of the exhaust or catalytic converter. 
Audio
In order to protect the audio devices including hands-free Bluetooth SYNC in your vehicle you will need the Premium Protection Plan. 
Safety
Only the Premium Care coverage includes the vehicle's safety parts that include: front and side airbags, air module, airbag sensors, collision avoidance system, seat belts, and more.  Since no two people use a vehicle the same way or have the same needs, Ford has three different levels of coverage to best fit your needs and budget.